There are more than 100 microbreweries in Slovenia which has only 2 million people.
Slovenians drink almost 100l of beer in a year on average.
Slovenia is 7th biggest exporter of hops in the world.
Best German and Czech Lagers are often made from Slovenian hops.
The only beer fountain in the world, which operates from April 1st to the end of October, is in Žalec, a 45 minute drive from Ljubljana.
In Slovenia in small place called Laško, you can challenge yourself in the world's first escape room about beer brewing.
craft beer tasting ljubljana 1024x683 1
pub ljubljana beer tasting 1024x683 1
craft beer experience ljubljana 1024x683 1
ljubljana beer tasting 1024x683 1
craft beer tasting slovenia 1024x683 1
craft beers ljubljana 1024x683 1
blind beer tasting ljubljana 1024x683 1
beer tasting ljubljana 1024x683 1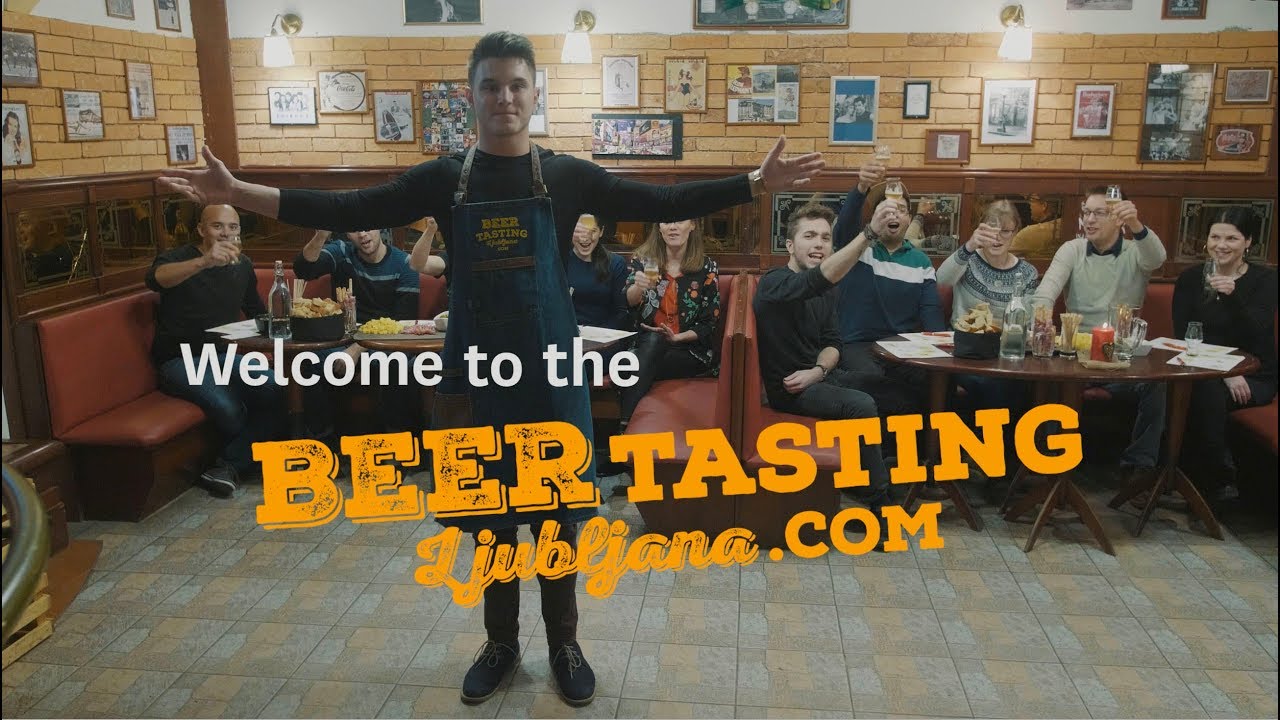 Included in price
6 Slovenian craft beers
Delicious appetizers
Presented by a beer expert
Certificate for becoming an ambassador of Slovenian beer
Other information
Sign up is required to reserve your spot.
The tasting is conducted in English.
Contact us for private groups.
Location
Address:
Holiday's Pub, Slovenska c.36, 1000 Ljubljana
Link to Google Maps
I went to Ljubljana with a couple of friends and since we didn't know what to do on a rainy day, we decided to take a beer tasting. There were other participants all lovely people and our beer master Sašo was very easy going and he explained everything we wanted to know about the beers we tasted. We found out that Slovenia really has delicious craft beers! Loved it!
Beer tasting is the best way to get to know everything about Slovenian craft beers, which are great and not yet discovered! We were positively surprised with Slovenian brewing culture and we tasted a lot of very interesting beers. I would recommend it to all beer lovers and home brewers.
Frequently Asked Questions
6 of the best local beers from different beer producing regions of Slovenia.
Anyone who's interested in getting to know Slovenian beer. Perfect for both novice and expert beer tasters.
The tasting is held in a pub, right in the heart of city centre. If you book it on Wednesday, you can prolong it to Karaoke night 🙂 Good times never stop!